EVENTS
M4L Chapter meeting June 19th.
Special Speaker Dan Meehan will be discussing personal security by addressing "situational awareness;" describing the five mental states of awareness, the physical reaction to stress, and how to react to stressful conflict. He will also review how to respond to various threats and address participants' questions.
We look forward to seeing you. If you have questions about M4L Hamilton County, TN please come meet us in person. We would love to have the opportunity to sit down and talk with you in person.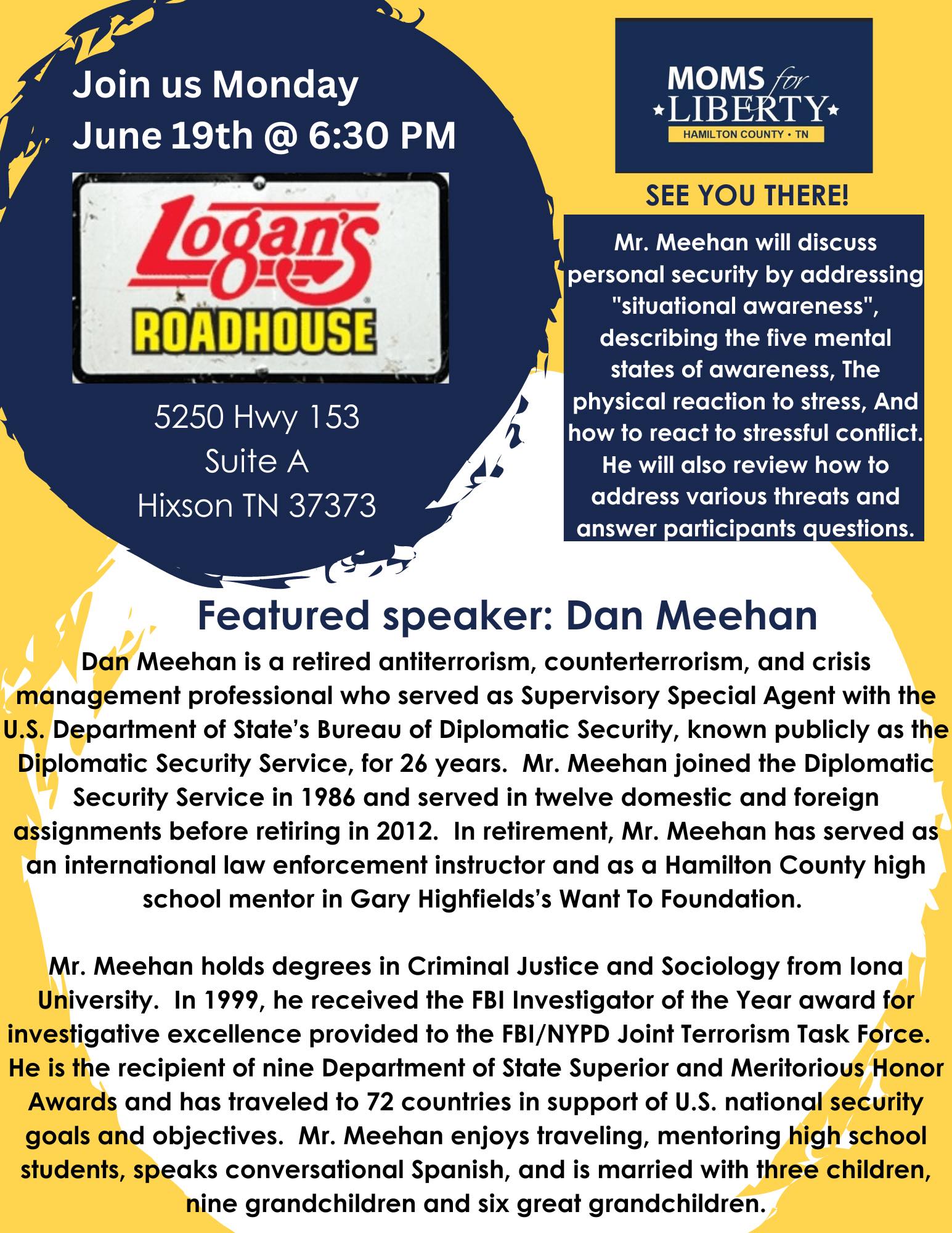 Come join us at the Soddy Independence Celebration
Saturday, July 1, 2023 Starts at 9AM
The Independence Day celebration promises a day filled with exciting entertainment for all ages:
Enjoy free bounce houses for the kids
Experience a range of kids' activities both free and paid
Feast on delicious treats from a variety of food trucks
Groove to the sounds of live music performances
Explore vendors offering unique items
Connect with local community partners
Admire impressive display of vehicles at the car show
And so much more

The festivities kick off at 9 am and will culminate in a breathtaking fireworks display after dark