WEEK TV Coverage of Protests at Moms for Liberty of Tazewell County's 1st meeting
25News ran a segment on the protests at Moms for Liberty of Tazewell County on two Friday evening (October 20) and three Saturday morning broadcasts.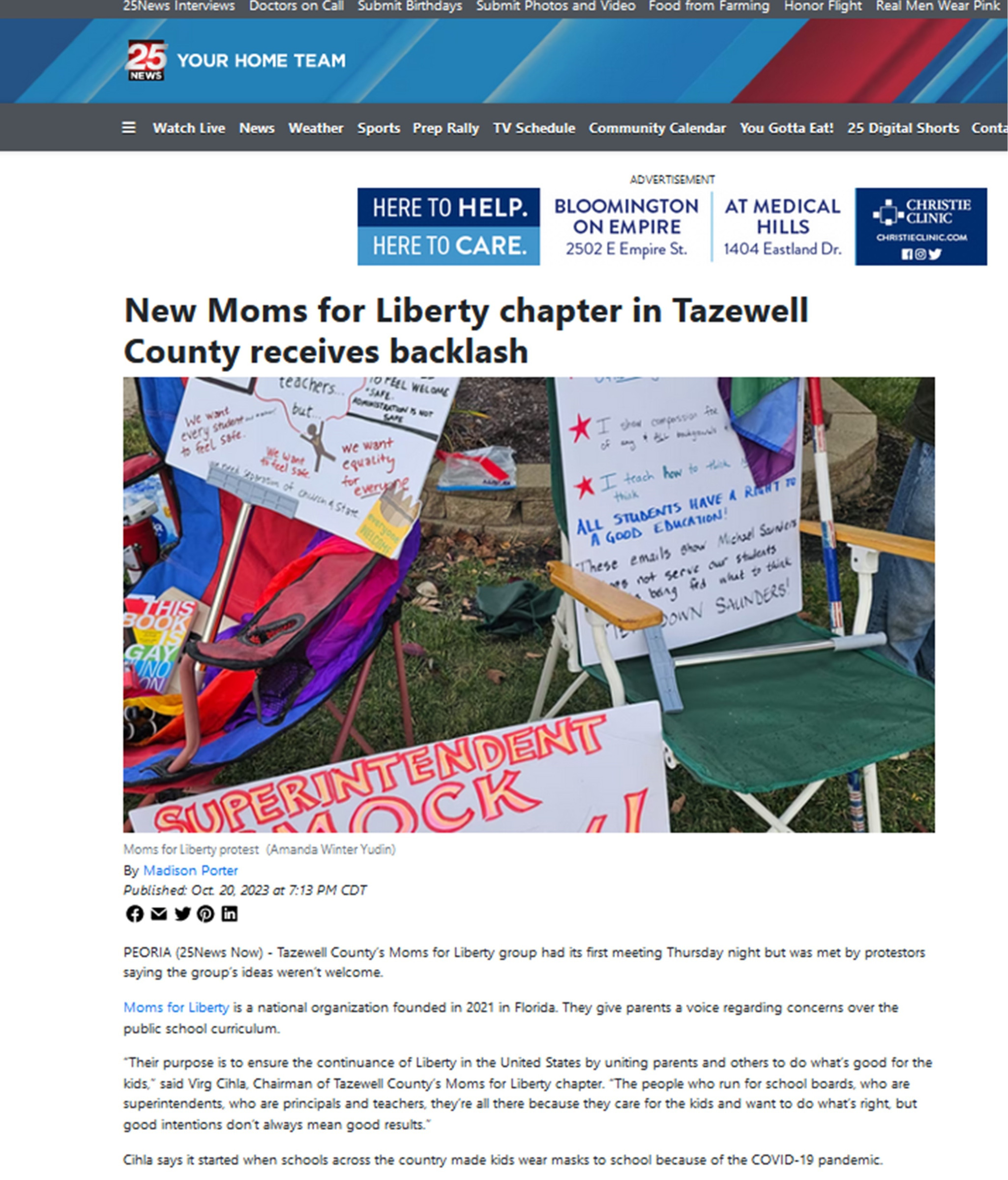 This is what was aired in one broadcast: 25News at 10 aired Friday, October 20. In at least 3 of the other broadcasts, the video aired included the video of Heather McMeekam but not the video of Virg Cihla.
Here is the link to the report on their website: https://www.25newsnow.com/2023/10/21/new-moms-liberty-chapter-tazewell-county-receives-backlash/
The website no longer includes the video of Madison Porter's report because Virg Cihla contacted Madison objecting to her opening statement "Members believe schools should not mention LGBTQ rights and critical race theory in their curricula including Virg Cihla the chair of the Tazewell County chapter." Neither topic was mentioned during Madison's interview of Virg Cihla. The video link above is the version with the derogatory comment.