About Us
Moms for Liberty - Charleston County Chapter is dedicated to the survival of America by unifying, educating and empowering parents to defend their parental rights at all levels of government.
Please invite parents, grandparents, and community members that value parental rights.
We are stronger together!
Looking to join our local Charleston chapter as a paying member? We would LOVE to have you. Please email

[email protected]

to submit a request.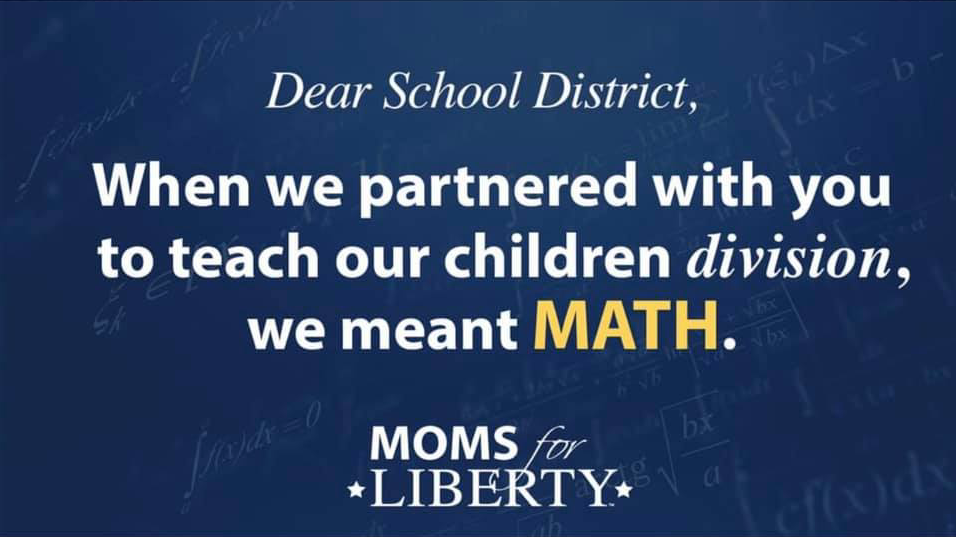 ---
Chapter News
There is a misconception about the books that we are trying to remove from our local schools. "All Boys Aren't Blue" can be found in 13 of our CCSD libraries, including middle schools. "Damsel" can be found in 6 of our schools. We are NOT trying to remove books like "To Kill a Mockingbird" or "Catcher in the Rye." We are simply trying to protect our children from sexually explicit books. We ARE NOT banning books. If parents choose to expose their children to this type of material, they can find it at their public library, Amazon, or Barnes & Noble.
Watch us attemnt to read one of the explicit books in our schools at a school board meeting! Watch it HERE!
WARNING: These are very graphic!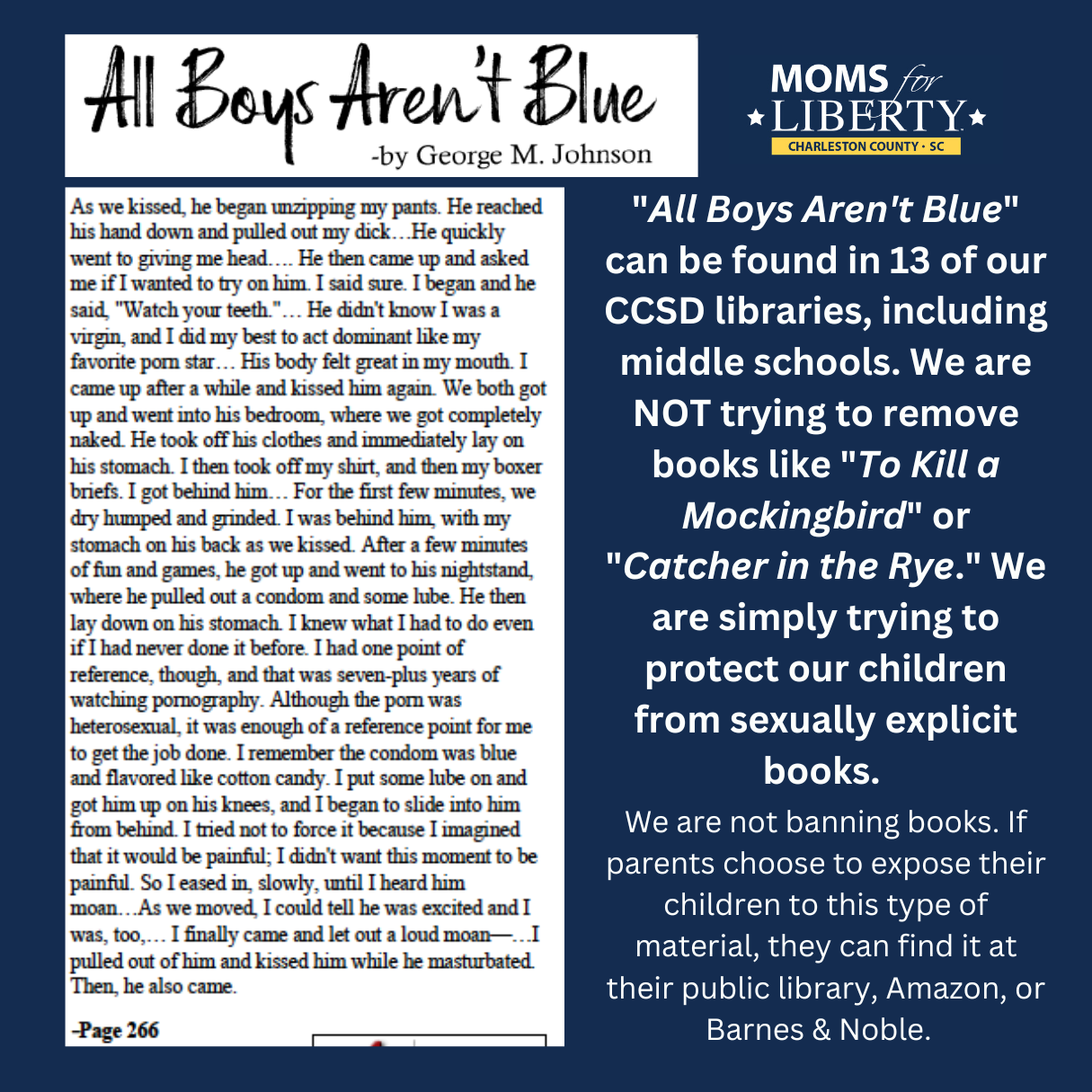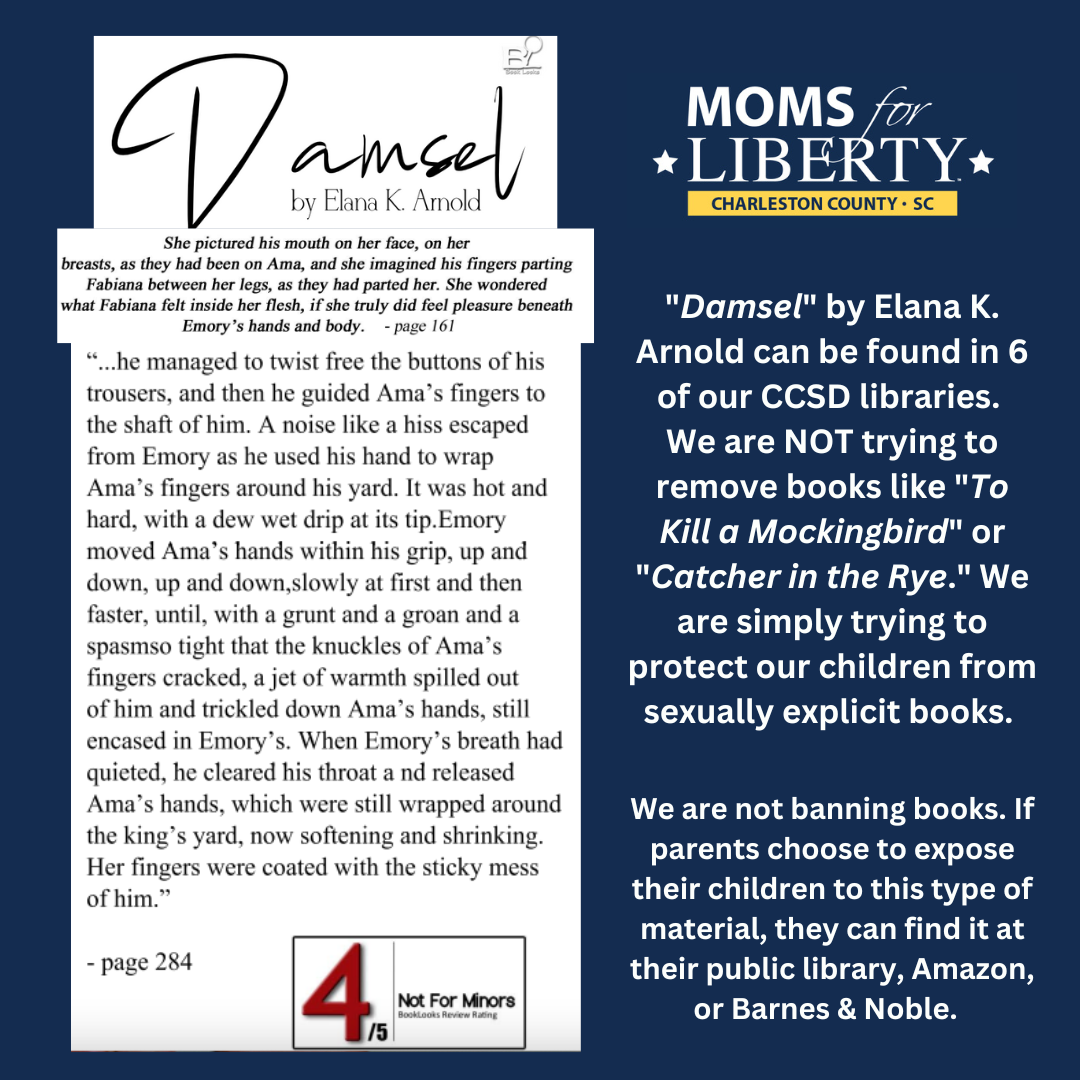 ---
Official Statements From Our Chapter
---
Looking for Education Options in the Charleston Area? Check out our list in the resources at the bottom of this page!
Our Chapter Chair Tara Wood penned an article for the October issue of the Charleston Mercury. Check it out below!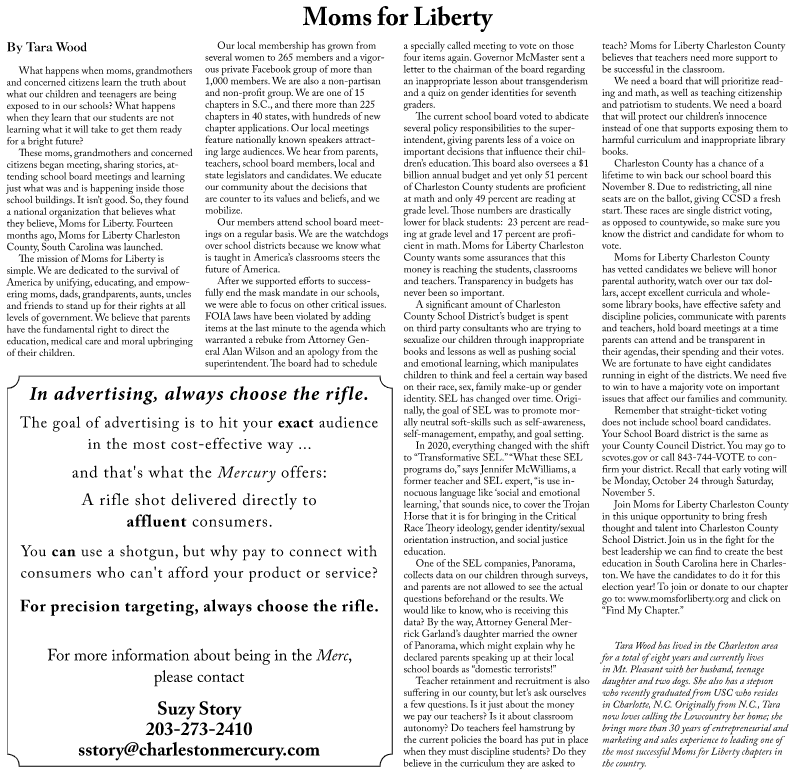 ---
Local Elections Matter
Local Charleston County, South Carolina elections are critical to preserve the freedoms of America. In many of these elections most citizens don't have the time to research the local school board candidates. Our mission is to vet and provide the basic policies and stances of each local candidate as a starting point.
Moms for Liberty ONLY endorses school board candidates!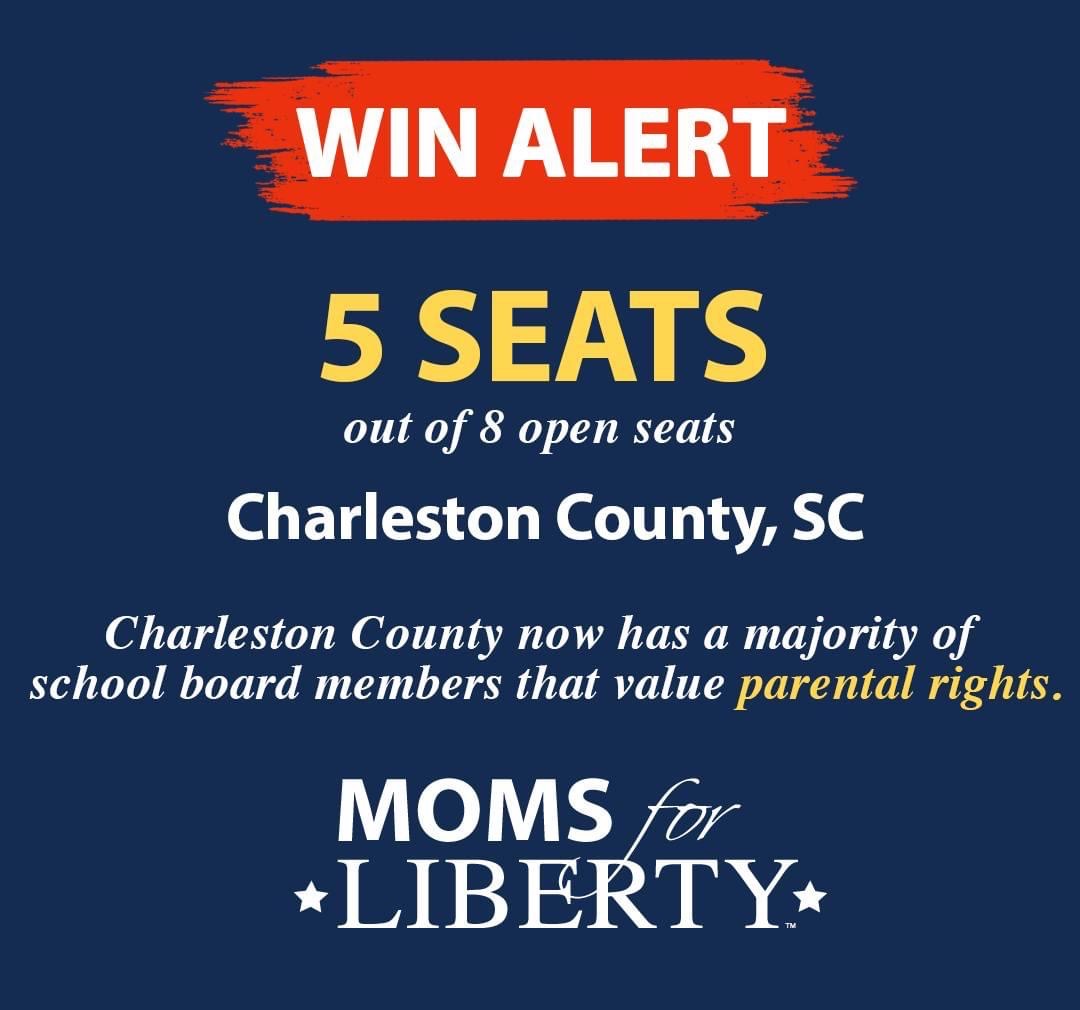 Not Sure What District You Are In? Follow This Link!
https://www.charlestoncounty.org/departments/county-council/map-index.php
---
Did you know you can find us on Facebook and YouTube?