Moms for Liberty - Sarasota County Chapter is dedicated to the survival of America by unifying, educating, and empowering parents to defend their parental rights at all levels of government.
Please invite parents, grandparents, and community members that value parental rights.
We are stronger together.
---
Get Involved
America, It Is Time To Take Back YOUR Schools
Schools are meant to be run LOCALLY. If you are unhappy with the stories you have been hearing about the condition of YOUR public schools, it is time to get involved in helping your community turn things around.
What We Do
We hold decision-makers accountable or we work to replace them with liberty-minded individuals.
We spread awareness and an understanding of the limited role of government.
We stand together against government overreach and intimidation tactics.
We promote teaching the principles of liberty in our homes and community.
We engage our communities and elected leaders on key issues impacting our families.
We activate liberty-minded leaders to serve in elected positions.
---
Moms for Liberty-Sarasota County
ANNOUNCEMENTS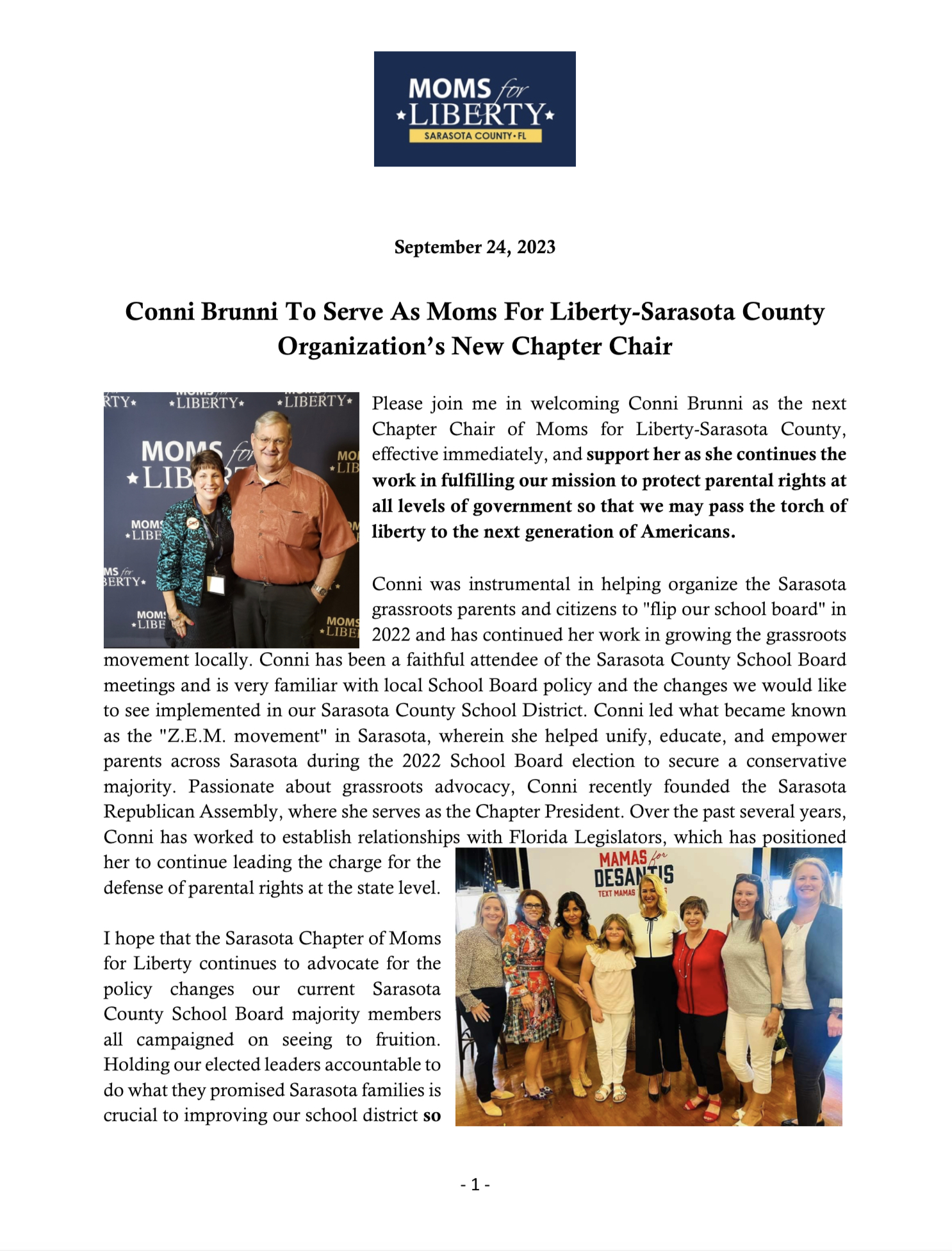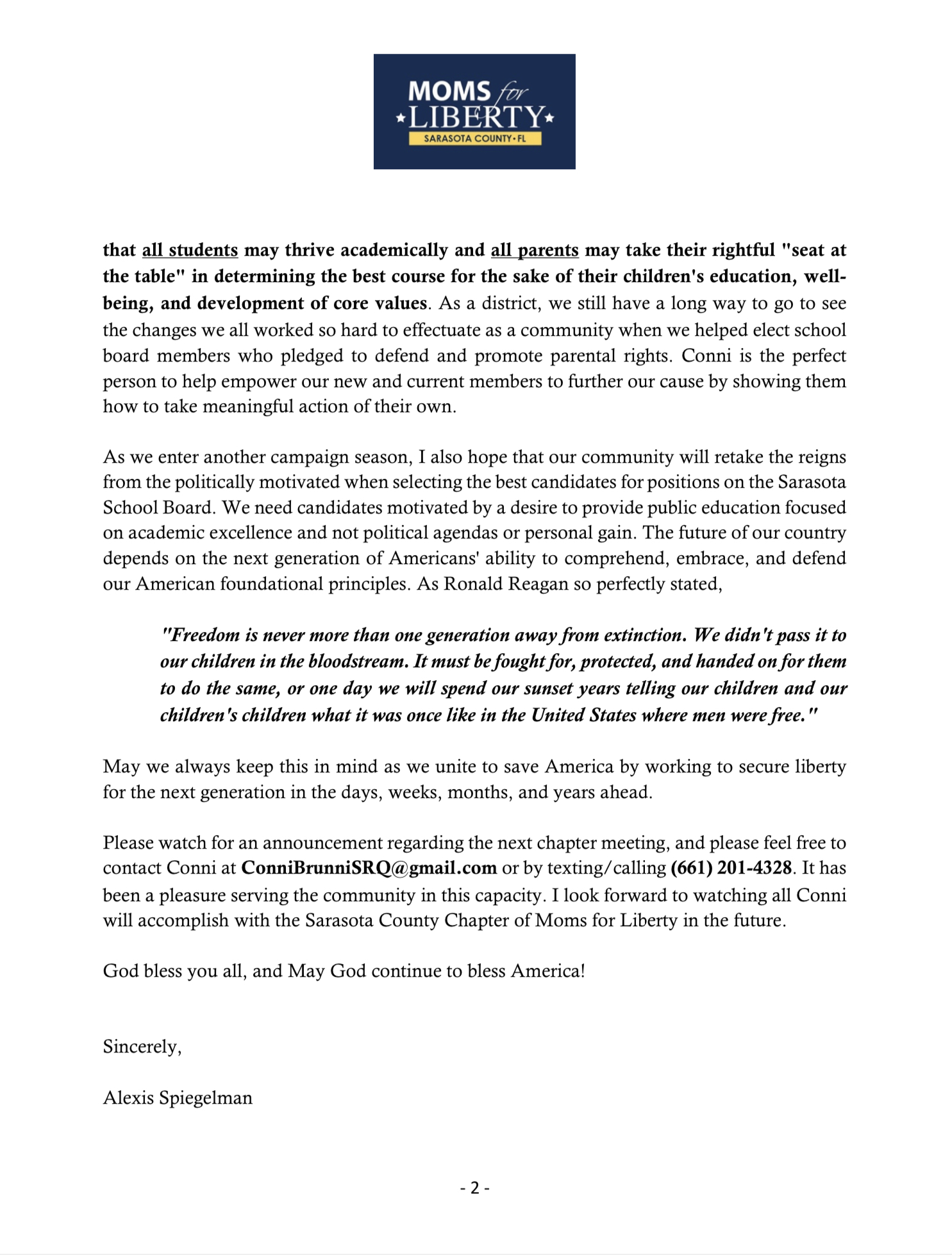 Sarasota County School District Calendar
You can visit the district calendar of events by visiting the district website or import all future district events with a single click of a button.
Did You Know

Never miss another Sarasota County School District Event again. Did you know that you can simply add all future district events with one click of a button?
Import District Events To Your Calendar
---
Florida Department of Education Launches a Parental Rights Page
Florida is taking bold steps to protect parental rights and ensure the lawfulness of instructional materials. CLICK HERE to visit the FLDOE's Parental Rights page.
Have you found an example of questionable materials in your school?
Share your Concerns Directly with the Florida Department of Education